Eight postdoctoral research fellows joined ACRC in early 2022, based at The University of Manchester's Global Development Institute. As well as working on their own research, the postdocs are providing vital support across our eight urban development domains, with mentoring from dedicated members of our research team.
Here, Patience Adzande talks about her interest in human security, her research into the spatial dynamics of crime and violence in cities, and why safety and security are key to liveable and inclusive cities.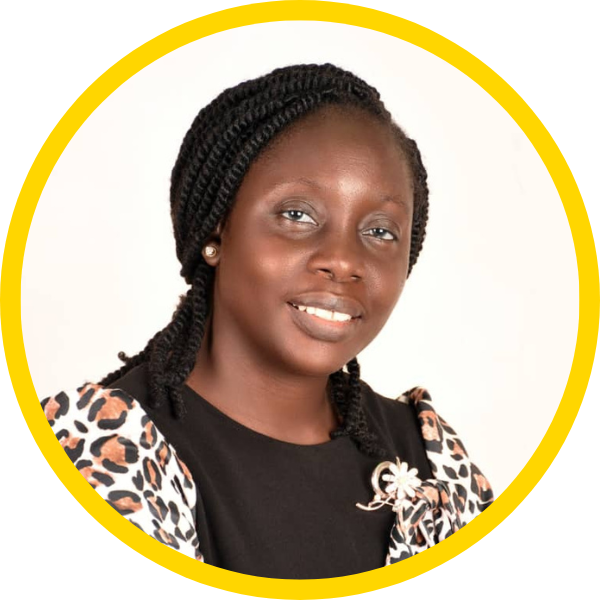 Tell us a bit about your background…
My name is Patience Adzande and I was born and raised in Nigeria. I obtained a PhD in urban and regional planning from the Benue State University, Makurdi, Nigeria in 2017. During my PhD study, I received the Dissertation Research Fellowship (2013) and the Dissertation Completion Fellowship Award (2014) from the Social Science Research Council's (SSRC) Next Generation Social Sciences in Africa programme. In 2017, I also received the SSRC's African Peacebuilding Network grant to conduct research on farmer-herder conflicts in Central Nigeria.
Before joining ACRC, I was a lecturer at the Benue State University. My research interest in crime and the built environment was motivated by the works of Jane Jacobs and Oscar Newman. However, my decision to focus on broader issues of human security became imperative with increasing conflict and violence in rural and urban areas of Nigeria. Currently, my research focuses on the influence of the built environment on crime patterns; residents' experiences of safety and (in)security in cities; informal policing in cities; the role of conflict/violence in re-configuring urban spaces and shaping lived experiences in cities; the lived experiences of internally displaced people (IDPs) in non-camp situations; and farmer-herder conflicts in Nigeria.
How would you explain your research to a friend or family member?
My research focuses on the spatial dynamics of crime and violence in cities from an urban planning perspective and at contestations over natural resources in rural areas of Nigeria; looking at:
How different kinds of spaces influence the occurrence or clustering of crime, and enhance perceptions of safety;
Why certain urban spaces are safer than others;
How urban spaces are re-configured by conflicts or violence and how the lives of city residents are (re)shaped by violence – in terms of residential location choices, decisions on intra-urban mobility and perceptions of the "other";
Rural insecurity in Central Nigeria, with particular emphasis on farmer-herder conflicts and its attendant consequences;
The lived experiences of urban displaced persons – particularly focusing on their ability (agency) to navigate their new environments.
I focus on human security because safety and security are central to the attainment of liveable and inclusive cities. With the forecasts suggesting that Africa is fast becoming an urban continent, it has become necessary to intensify research on safety and security, to contribute to the development of policies and planning interventions that will make African cities safe for all.
What does your role within ACRC entail?
As a postdoctoral fellow attached to ACRC's safety and security domain, I'll work with the domain leads, city leads and other team members to sharpen the focus of the domain's research in the selected cities, also ensuring that the workplans and themes are synchronised and aligned. I'll also liaise with and provide support to the city research leads and projects, and contribute knowledge based on my past experiences of conducting research on human security issues. I will also be contributing to the academic aspect of the research by conducting literature reviews on relevant research themes and writing academic articles, blog posts and reports – and possibly featuring in podcasts to support uptake and dissemination of our work.
"I'm happy to be a part of a team committed to contributing to policy formulation, through generating evidence-based knowledge on African cities."
What are you finding most interesting about your work with ACRC so far? What are you most excited about?
What I'm finding most interesting in my work with ACRC so far is gaining new knowledge – especially using political settlements as an analytical framework for critical urban development issues, observing the research that the other postdoctoral fellows are conducting, and learning more about (and looking forward to visiting) other African cities covered by ACRC. I'm happy to be a part of a team committed to contributing to policy formulation, through generating evidence-based knowledge on African cities.
The opportunity that ACRC has provided for me to meet and work with scholars that I would ordinarily only read about in the literature is something I'm excited about – particularly having the chance to work with Paula Meth, who will serve as my mentor during the period of the fellowship. Working with ACRC also affords me the opportunity to actualise my dream of expanding the scope of my research beyond Nigeria to other African cities.
In fewer than five words, what one issue do you think needs to be prioritised to improve urban development in African cities?
Safety and security.
What do you enjoy doing in your spare time?
I enjoy watching movies and spending quality time with friends and family.
Note: This article presents the views of the author featured and does not necessarily represent the views of the African Cities Research Consortium as a whole.
The African Cities blog is licensed under Creative Commons Attribution-NonCommercial-NoDerivatives 4.0 International (CC BY-NC-ND 4.0), which means you are welcome to repost this content as long as you provide full credit and a link to this original post.