By Miriam Maina, Farouk Braimah, Alexandre Apsan Frediani, Alphonce G. Kyessi, Joseph Macarthy, Evance Mwathunga, Basirat A. Oyalowo, Ansumana Tarawally, Abdulai Turay and Ola Uduku
ACRC housing domain researchers in Accra, Dar es Salaam, Freetown, Lagos and Lilongwe reflect on how increasing fuel costs have affected housing and construction ecosystems in ACRC research cities, and how these have in turn affected the lives of low-income households.
Analysts have highlighted the humanitarian crisis in Africa resulting from the Russia–Ukraine war, as well as spillover effects on the world's economy, which was on a slow recovery following the Covid-19 pandemic. There have been short-term impacts on food and energy prices because of disruption to global trade and supply chains and these have been further impacted by tightened financial conditions, due to rising investment uncertainty.
Changes in fuel and energy prices have affected housing in many ways, through increased goods and building materials' prices, a rise in transportation costs, and reduced employment opportunities in construction for labourers and local artisans. These, coupled with high costs of food and basic commodities, continue to deepen poverty and inequality and exacerbate housing conditions for low-income urban residents.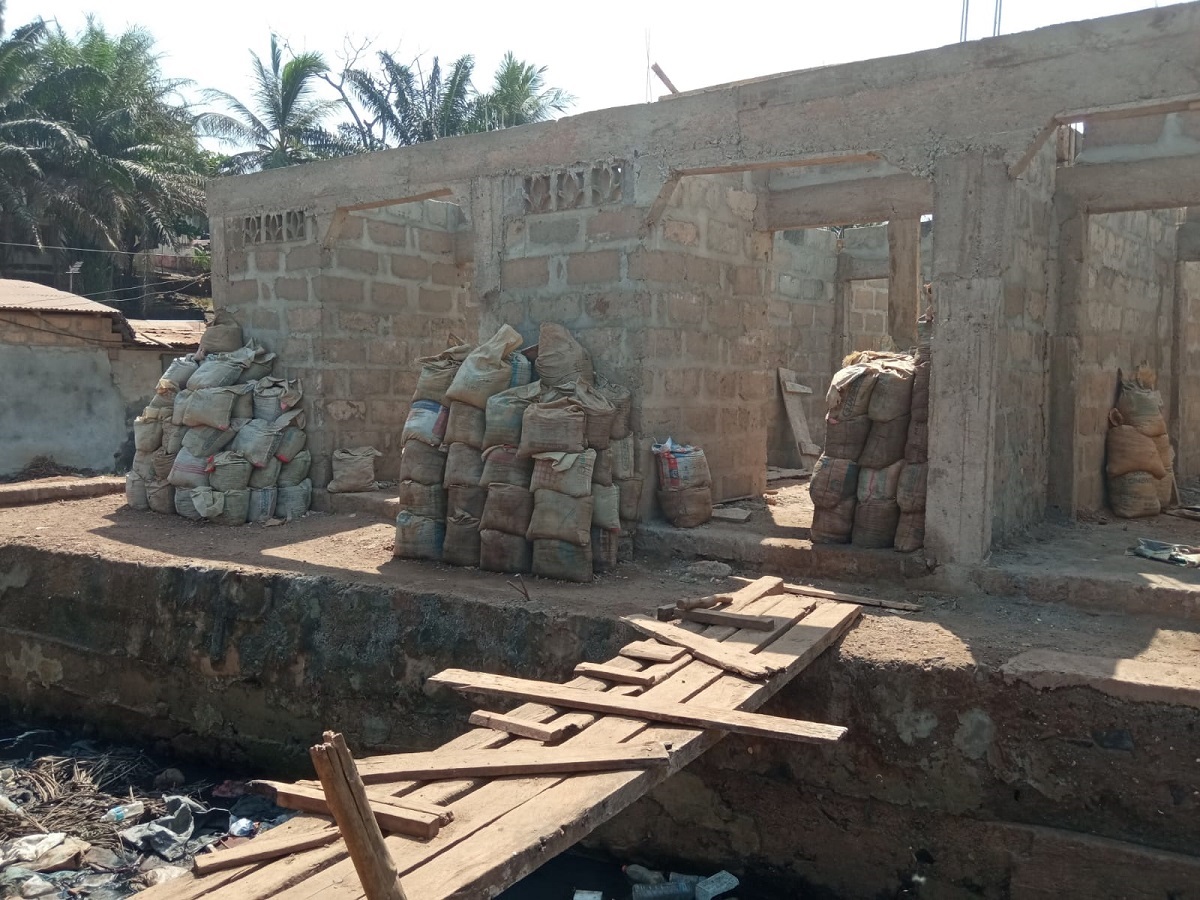 Housing construction in Freetown. Photo credit: Andrea Klingel
The cost of fuel almost doubled overall across the surveyed cities. In Accra, fuel prices were changing weekly, creating an environment of uncertainty. These costs were both in diesel fuel, and in the cost of kerosene, which many households rely on for cooking. Many households build their homes incrementally and rely on the availability of finances. The shifting costs of materials, fuel and energy have severely compromised their ability to access construction materials, and to balance their household needs with those of improving their dwellings. There are also risks of rent increases, as landlords are spending more on bills and maintenance, which affects tenants' lives, potentially leading to displacement and a reduction in disposable income.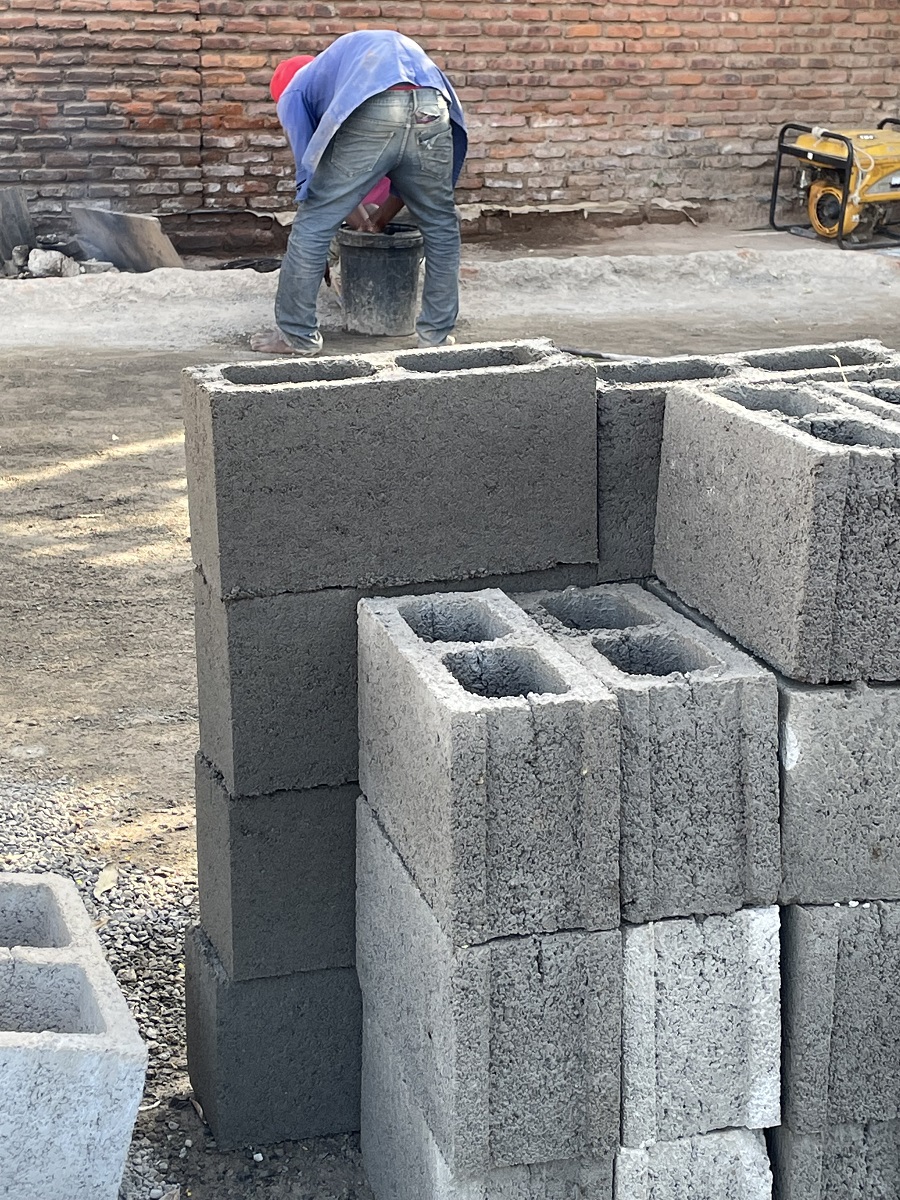 Concrete bricks being made in Lilongwe. Photo credit: Ola Uduku
Making difficult choices
On average, informal settlement residents could spend 15–30% of their monthly budget on construction materials, relying on a range of income and financing options. Where costs of fuel have impacted on transportation and material costs, households have no option but to prioritise other needs, and forego house maintenance.
A diesel price hike, being the major fuel used by trucks and delivery vans, has significantly increased the costs of major building materials like granite, sharp sand, plaster sand, cement, reinforcement bars, etc… There are skilled workers, such as carpenters, plumbers, bricklayers (masons) within the community, who are willing to work on credit, but these would also need funds to buy the essential building materials needed for the improvement works.
– Basirat Oyalowo, Lagos housing researcher
Households are forced to make difficult choices and compromises on how to adjust limited household budgets to cover food, transportation and home improvement needs. In the case of housing, a household might be forced to decide between postponing or extending the gaps between home improvement, or reducing the construction standards, or cutting the costs of artisans, or simply to forego house improvement.
Unless maintenance in the homes become a necessity, people living in informal settlements are not willing to bear the cost of maintaining their houses in these times.
– Farouk Braimah, Accra housing researcher
Researchers in Dar es Salaam and Lilongwe observed a deceleration in construction activity across most housing markets, including informal and low-income neighbourhoods. As Ansumana Tarawally, a housing researcher from Freetown, noted in another interview, a decline in construction activity creates conditions for overcrowding, since more residents continue to move into urban areas, and especially into informal and low-income settlements.
Construction jobs
Incremental housing and construction markets are essential for sustaining local livelihoods and economies. They connect a range of materials and services providers, from building and construction materials retailers, transport providers, skilled artisans, to apprentices (including carpenters, plumbers, bricklayers, electricians) and other semi-skilled workers and labourers. Many of these are unemployed or seasonally employed youth. A slowdown in the construction market implies fewer job opportunities for these fragile local livelihoods, potentially pushing more low-income households into deeper debt, or greater financial vulnerability.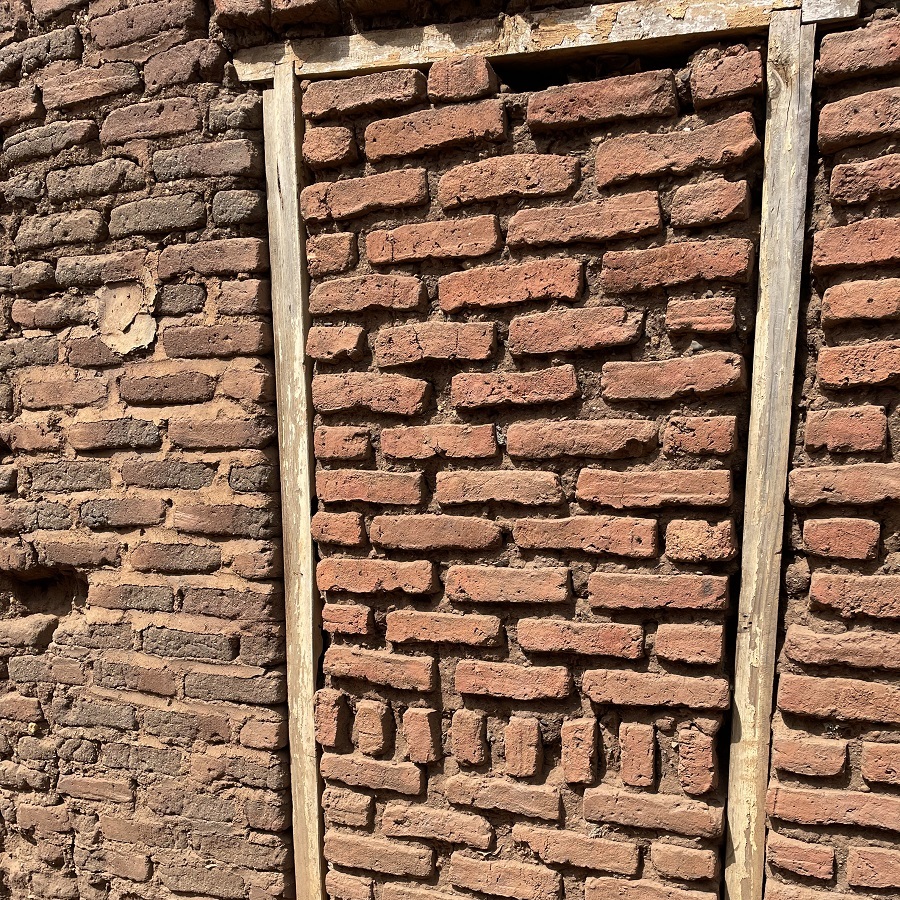 Local brickwork in Lilongwe. Photo credit: Ola Uduku
Rising energy costs also affect daily household choices. Families relying on kerosene or paraffin for cooking, are forced to use charcoal or firewood, which are cheaper. This has a direct polluting effect on the local climate and on longer-term sustainability goals, as it further depletes local forests of timber.
I recall a resident in Lilongwe's Mchesi Area, a youthful young lady probably in her early 20s, a supervisor in a concrete block-making business. In her own words, she said: "I can tell you, business is very difficult these days… Our everyday life is characterised by frequent blackouts or load shedding. The energy situation has forced my boss to buy a gen set. Consequently, we are spending a lot on fuel to run the machine. This also means scaling down on production. In the end, our wages are cut down, since the business cannot sustain us".
– Evance Mwathunga, Lilongwe housing researcher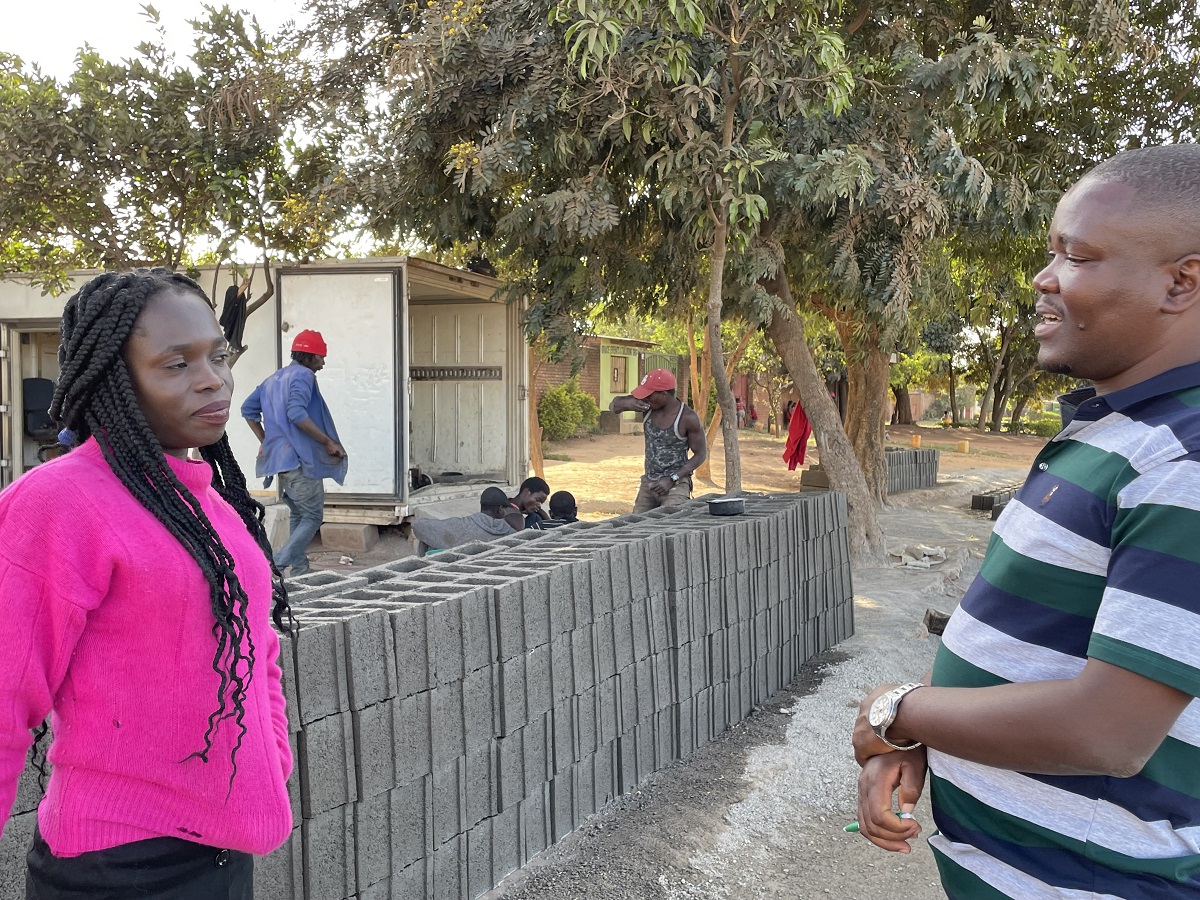 Lilongwe housing researcher Evance Mwathunga talks to a brick manufacturer. Photo credit: Ola Uduku
The intersection of global climate and energy crises has had far-reaching effects on many aspects of global and national economies. Increased fuel prices, however, reach "beyond the pump", affecting the housing, construction and livelihood options of residents, and significantly shifting local economies. These effects are severely felt in the housing and living conditions of the most vulnerable residents of cities of the global South, who were already experiencing multiple vulnerabilities.
I think looking at such topics will give insight to city authorities to understand the realities around the poor housing condition in an informal settlement and develop strategies to salvage the situation. I consider this a roadmap to solving one of the most persistent problems that informal settlement dwellers have been battling all their lives.
– Abdulai Turay, Freetown research assistant
Households – already struggling to balance limited financial resources with their food, transportation, and savings and investment activities – are forced to forego incremental housing improvement and continue to live in poor housing. With fewer households investing in incremental house construction and maintenance, housing conditions are worsening, exposing households to greater health and environmental risks. There is need for local and global housing action to recognise and address these trends, involving government authorities, as well as those in the construction industry and building materials sectors.
Header photo credit: Andrea Klingel. Roofing in Freetown, Sierra Leone.
Note: This article presents the views of the author featured and does not necessarily represent the views of the African Cities Research Consortium as a whole.
The African Cities blog is licensed under Creative Commons Attribution-NonCommercial-NoDerivatives 4.0 International (CC BY-NC-ND 4.0), which means you are welcome to repost this content as long as you provide full credit and a link to this original post.