Eight postdoctoral research fellows joined ACRC in early 2022, based at The University of Manchester's Global Development Institute. As well as working on their own research, the postdocs are providing vital support across our eight urban development domains, with mentoring from dedicated members of our research team.
Here, Matthew Sharp talks about his research background, his interest in zoning regulations and land use policies, and the importance of economics within urban planning.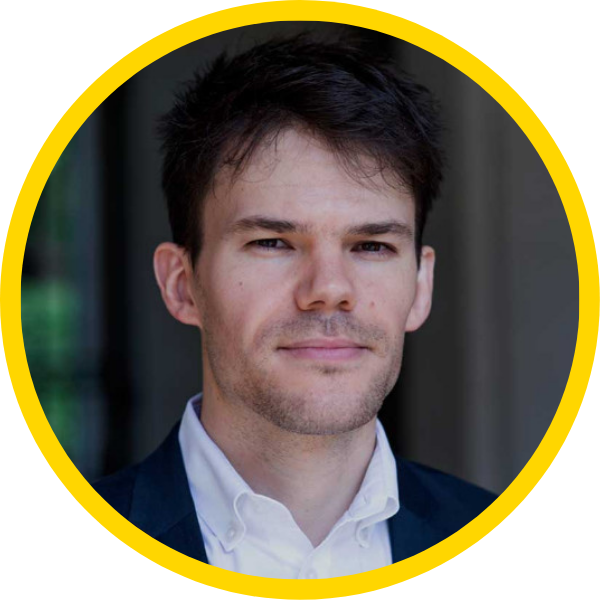 Tell us a bit about your background…
Originally from South Africa, where I was based until my postgraduate studies, I completed a PhD focusing on urban and labour economics topics at the London School of Economics and Political Science. Prior to and during my PhD, I consulted for the World Bank on spatial economics, industrial policy and infrastructure planning in Indonesia, South Africa and Bangladesh.
Before joining ACRC, I was a senior postdoctoral associate at the Blavatnik School of Government, University of Oxford, where I focused on technology policy research and research at the intersection of urban economics and big data.
How would you explain your research to a friend or family member?
My research uses digitised satellite imagery as well as survey and administrative data, together with statistical methods aimed at establishing cause–effect relationships, to examine questions related to pressing public policy issues in cities in developing countries. I am interested in topics such as the effects of zoning regulations on land value capture and the interactions between labour market policies and climate shocks. I am starting new research related to the political economy of land use policies for structural transformation in African cities. Unrelated to ACRC, I also carry out research on how to improve the measurement of digital development.
What does your role within ACRC entail?
Along with conducting my own research related to land use policies, I am also mapped to the structural transformation domain. This involves collaborating with researchers at UNU-WIDER in Helsinki, who I had the pleasure of visiting for a week recently.
"The cross-disciplinary nature of ACRC makes it particularly interesting. The University of Manchester is also a vibrant hub for development and urban research."
What are you finding most interesting about your work with ACRC so far? What are you most excited about?
The cross-disciplinary nature of ACRC makes it particularly interesting. The University of Manchester is also a vibrant hub for development and urban research.
In fewer than five words, what one issue do you think needs to be prioritised to improve urban development in African cities?
Planning should consider economics issues.
What do you enjoy doing in your spare time?
I run a lot and have been training for some races. There are some nice routes along the river in Manchester.
Note: This article presents the views of the author featured and does not necessarily represent the views of the African Cities Research Consortium as a whole.
The African Cities blog is licensed under Creative Commons Attribution-NonCommercial-NoDerivatives 4.0 International (CC BY-NC-ND 4.0), which means you are welcome to repost this content as long as you provide full credit and a link to this original post.