By Hannah van Rooyen, ACRC digital communications officer
As ACRC's foundation phase nears its end, around 120 consortium members gathered in Dar es Salaam, Tanzania at the end of May 2023 for our second annual workshop. We were grateful to be hosted by colleagues from the Centre for Community Initiatives (CCI Tanzania) and Ardhi University, and delighted to be joined by researchers and practitioners from across ACRC's 12 focus cities.
Pre-conference workshops
Ahead of the main conference sessions, running from Wednesday 24 to Friday 26 May, teams held individual workshops to discuss city of systems, political settlements and domain studies to date, covering progress, key findings and insights, and next steps within the ACRC programme.

The housing domain kickstarted the proceedings on Sunday 21 May, while city of systems and political settlements, along with health, wellbeing and nutrition, informal settlements, land and connectivity, neighbourhood and district economic and development, safety and security, structural transformation, and youth and capability development domains, held full-day sessions on the Monday.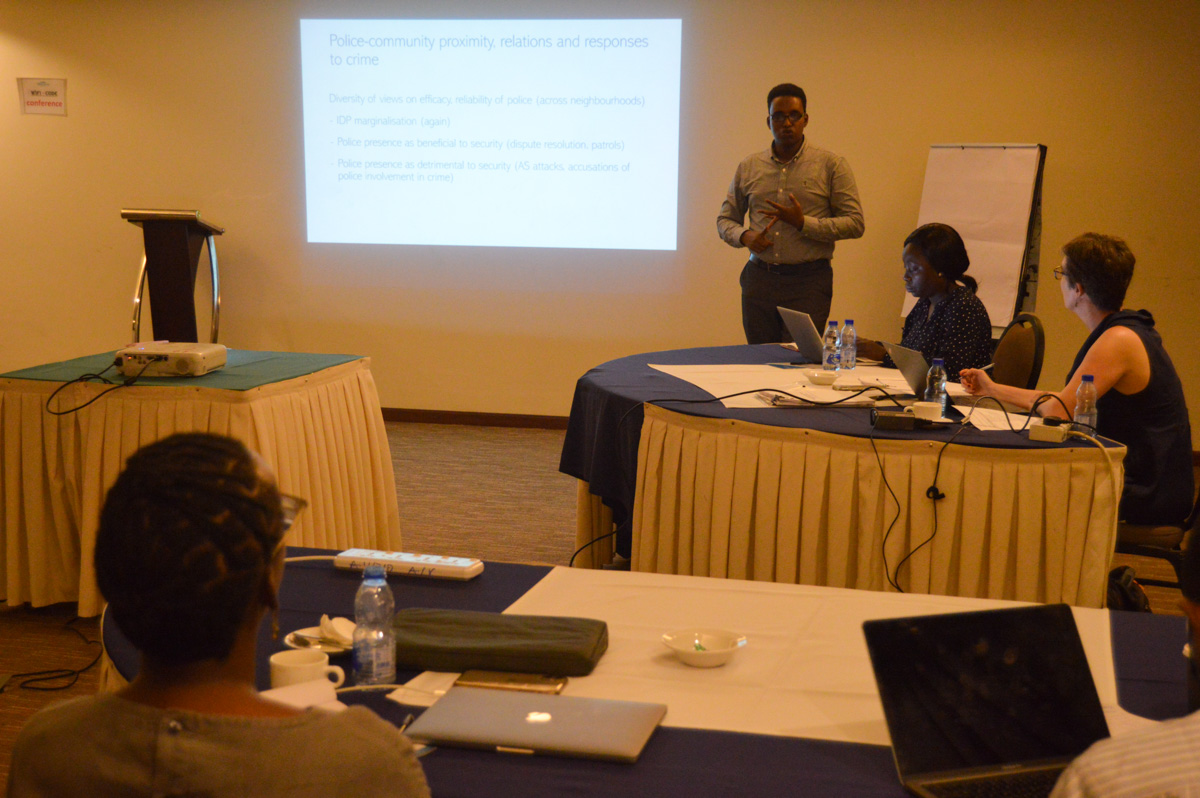 Safety and security domain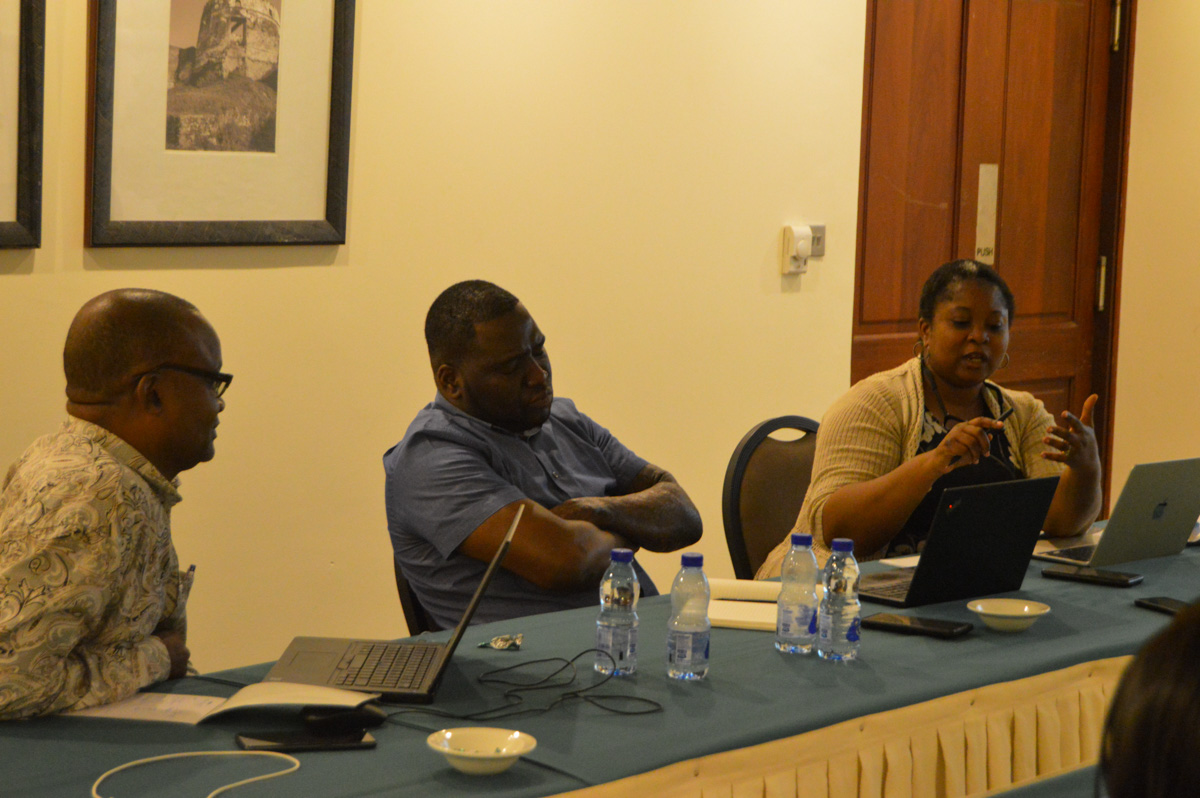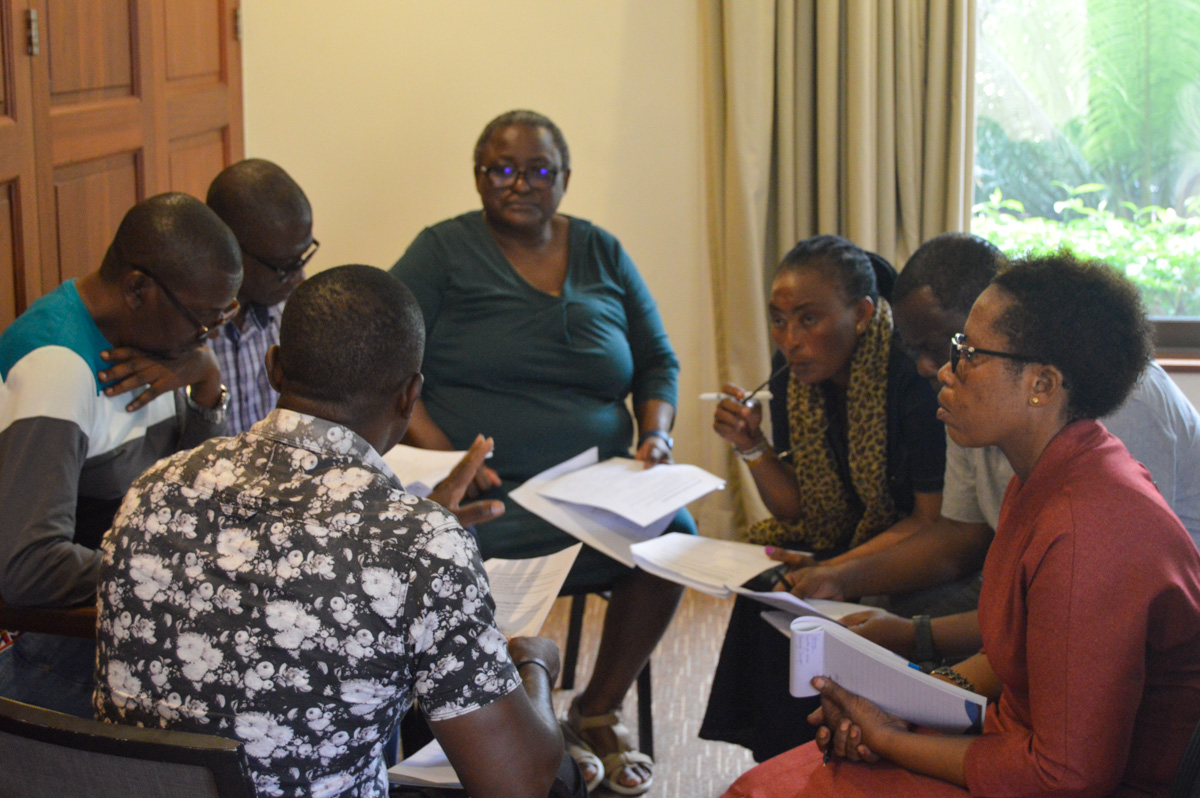 Informal settlements domain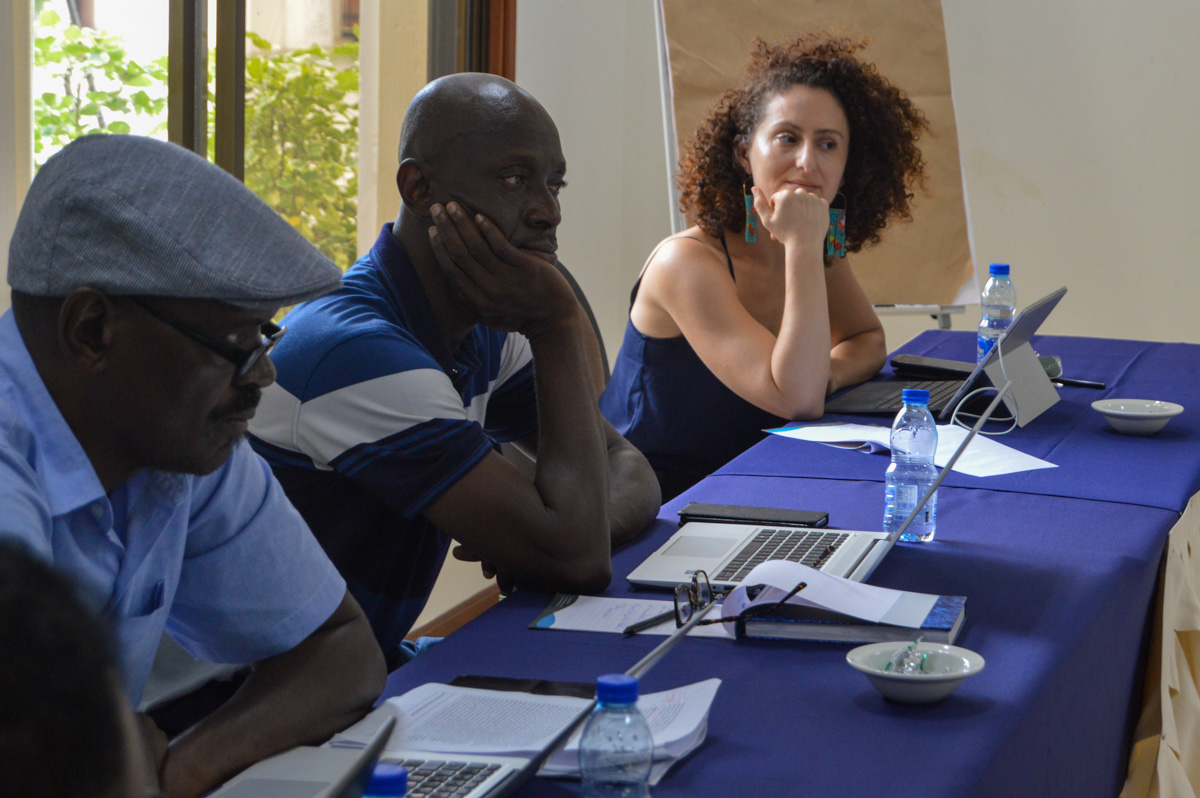 Land and connectivity domain
Youth and capability development domain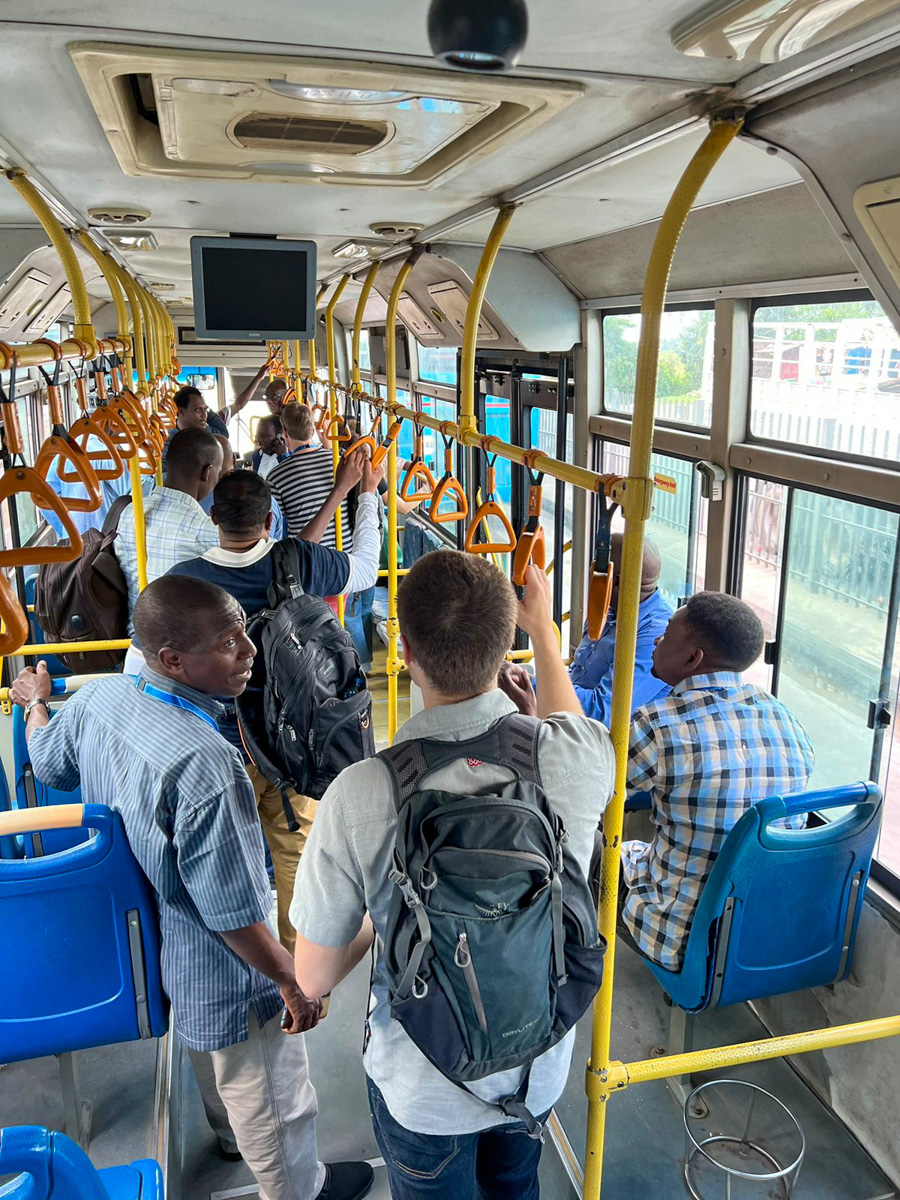 Dar es Salaam's bus rapid transit system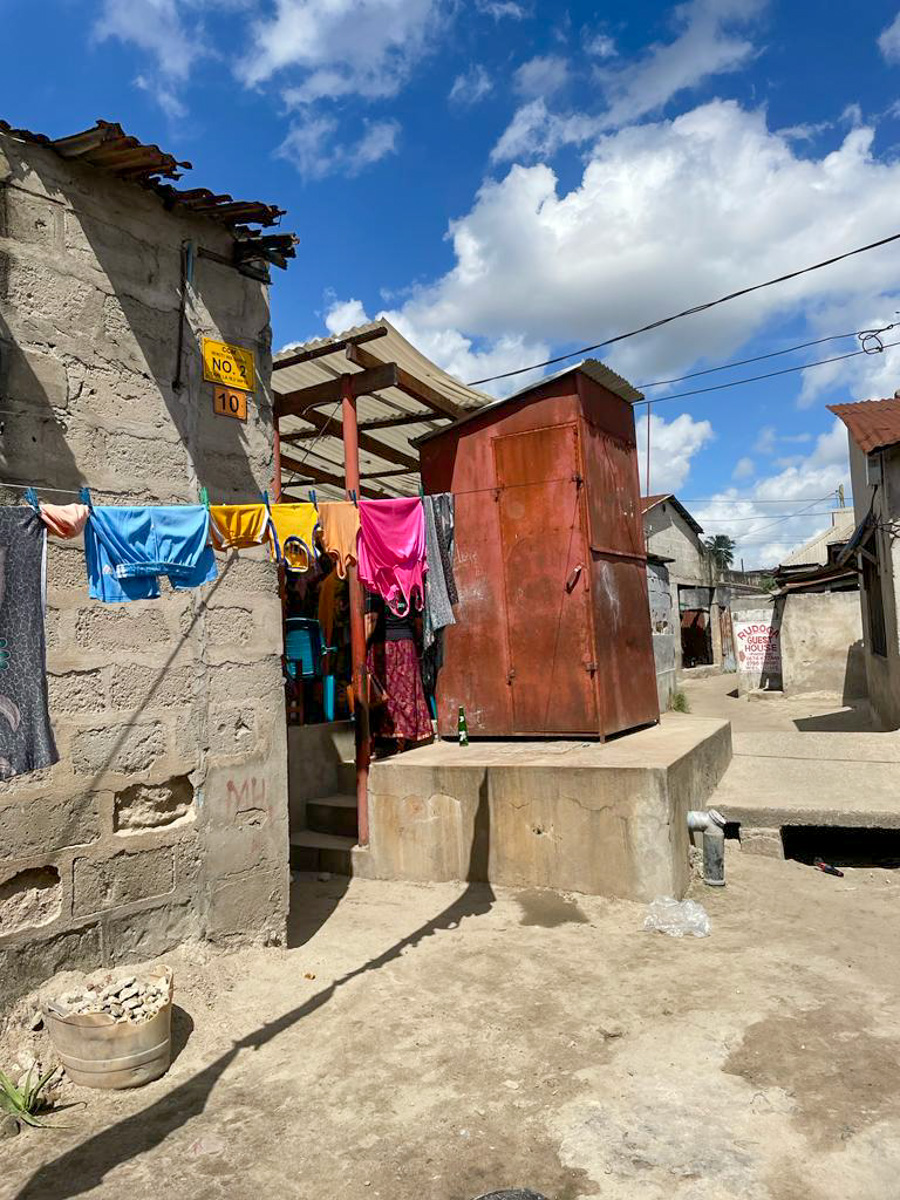 Simplified sewerage system project in Vingunguti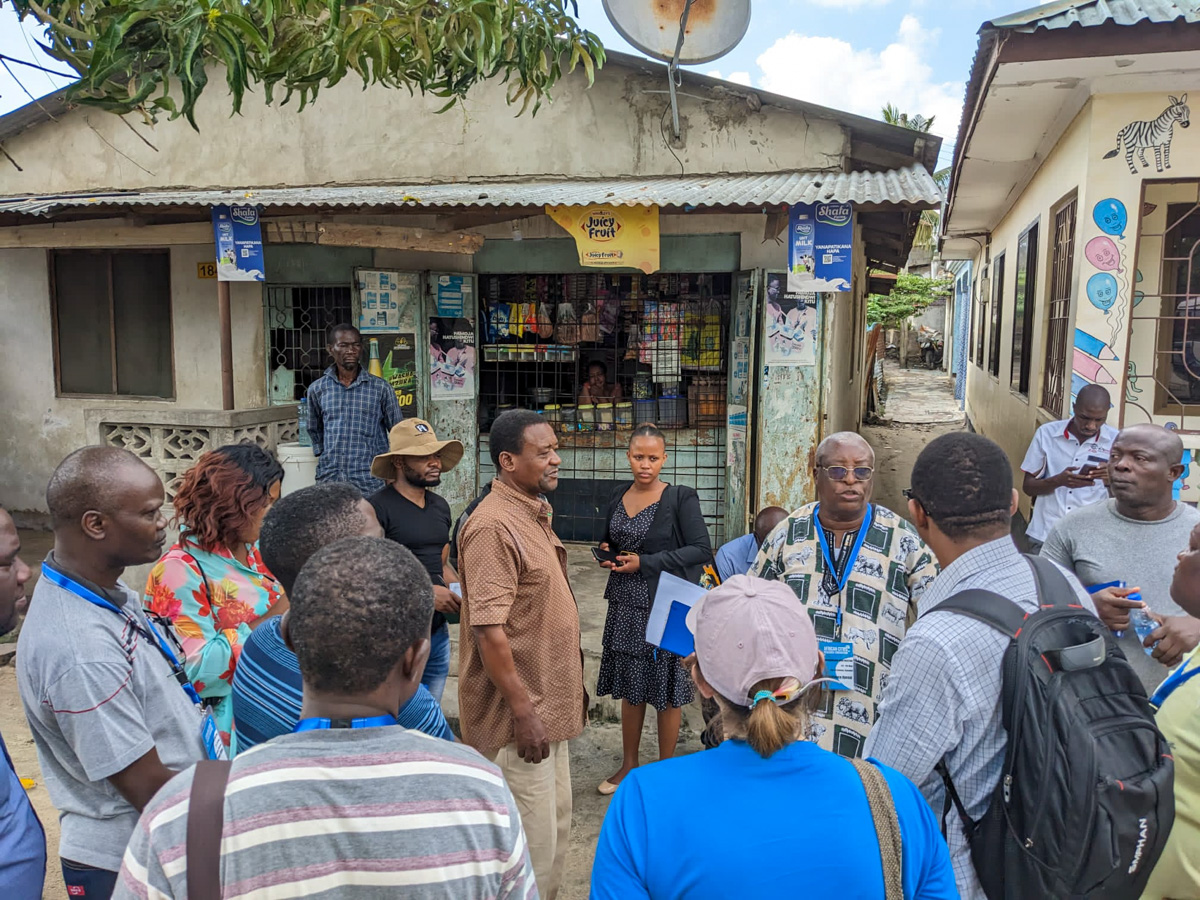 Self-help housing visit in Tandale Uzuri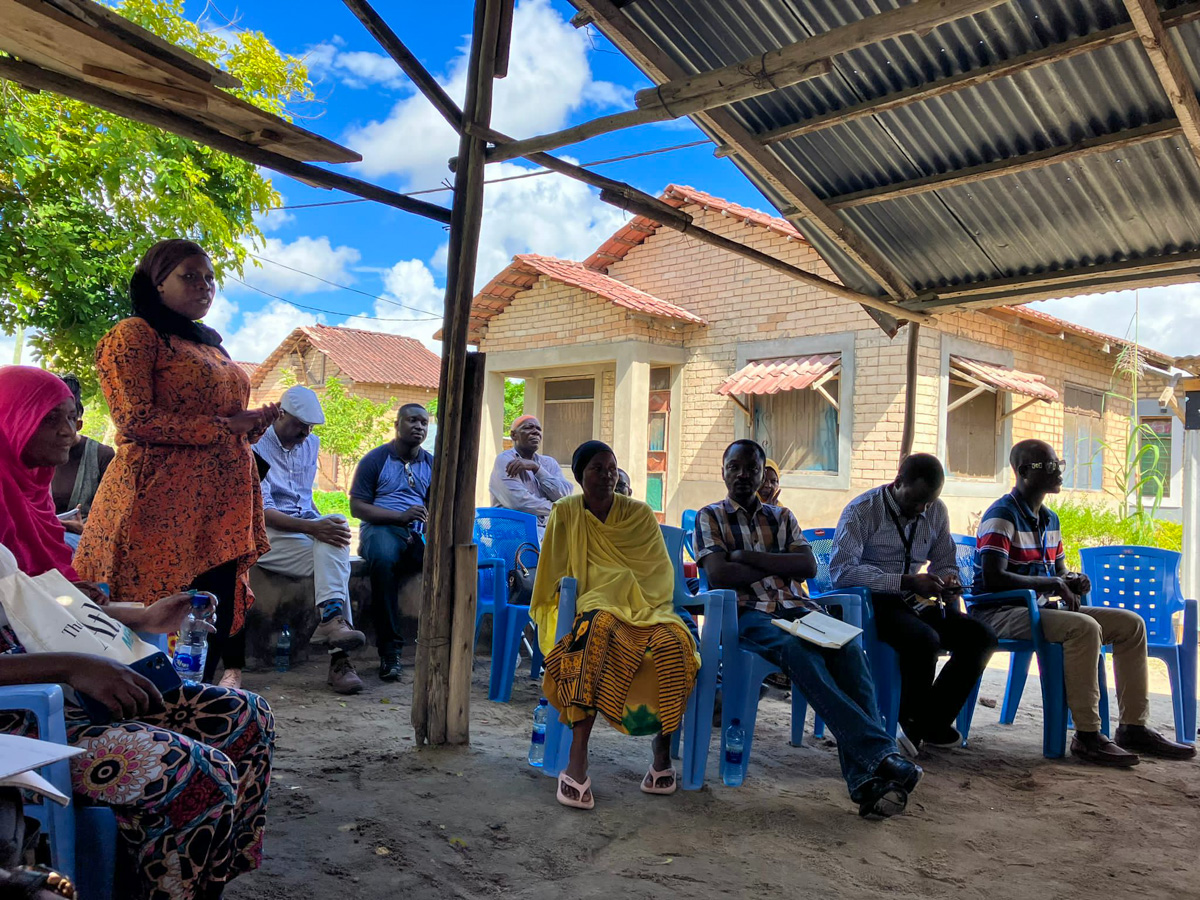 Chamazi community-based housing scheme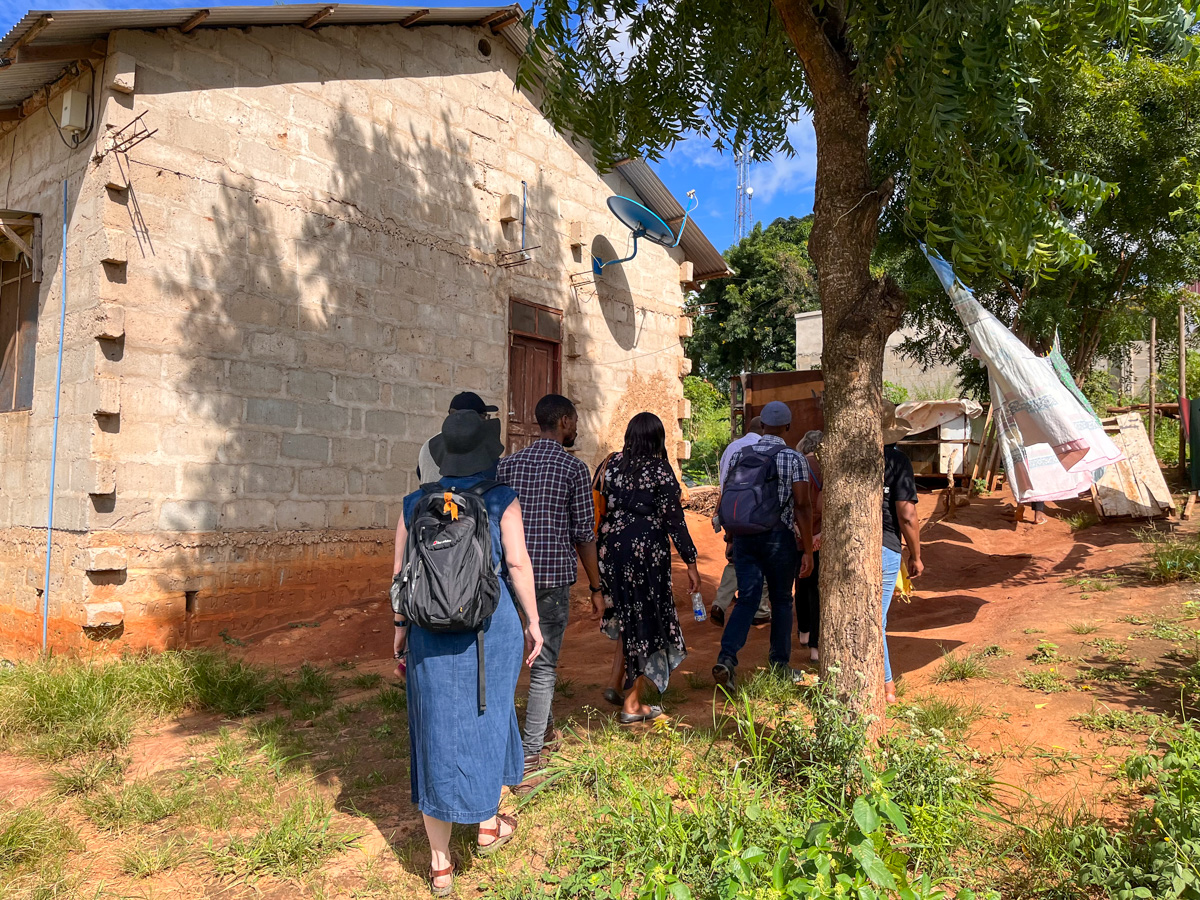 Peri-urban housing construction in Mbezi Msumi
Day 1 | Taking stock and learning from the foundation phase
The first day of plenary sessions opened with warm welcomes from ACRC's CEO Diana Mitlin and Dar es Salaam city lead Wilbard Kombe, followed by a stocktake of lessons learned from ACRC's foundation phase and an overview of the objectives for the workshop.
Led by Shuaib Lwasa, groups discussed insights ACRC has generated into urban development challenges within our 12 focus cities. Initial discussions within city teams were captured via flipchart summaries and were followed by a world café style exchange, with consortium members walking around different city tables to compare and contrast issues and experiences.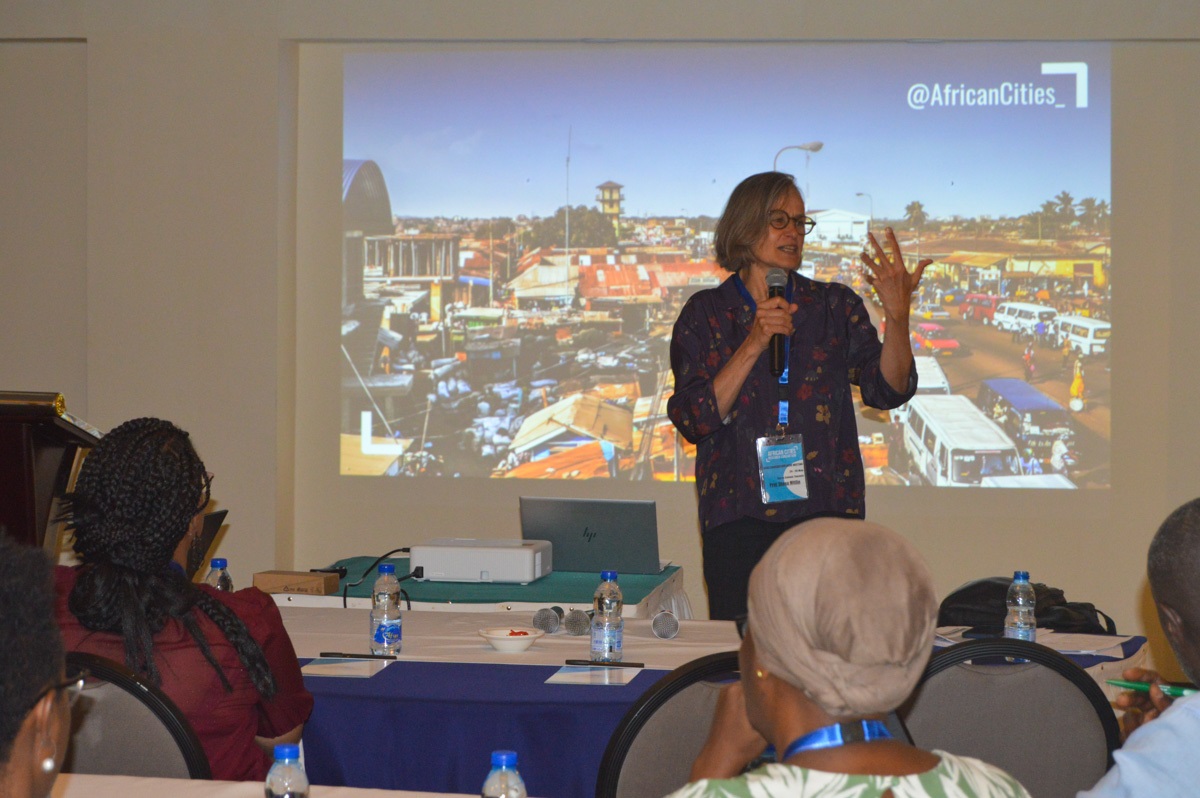 Diana Mitlin opening the workshop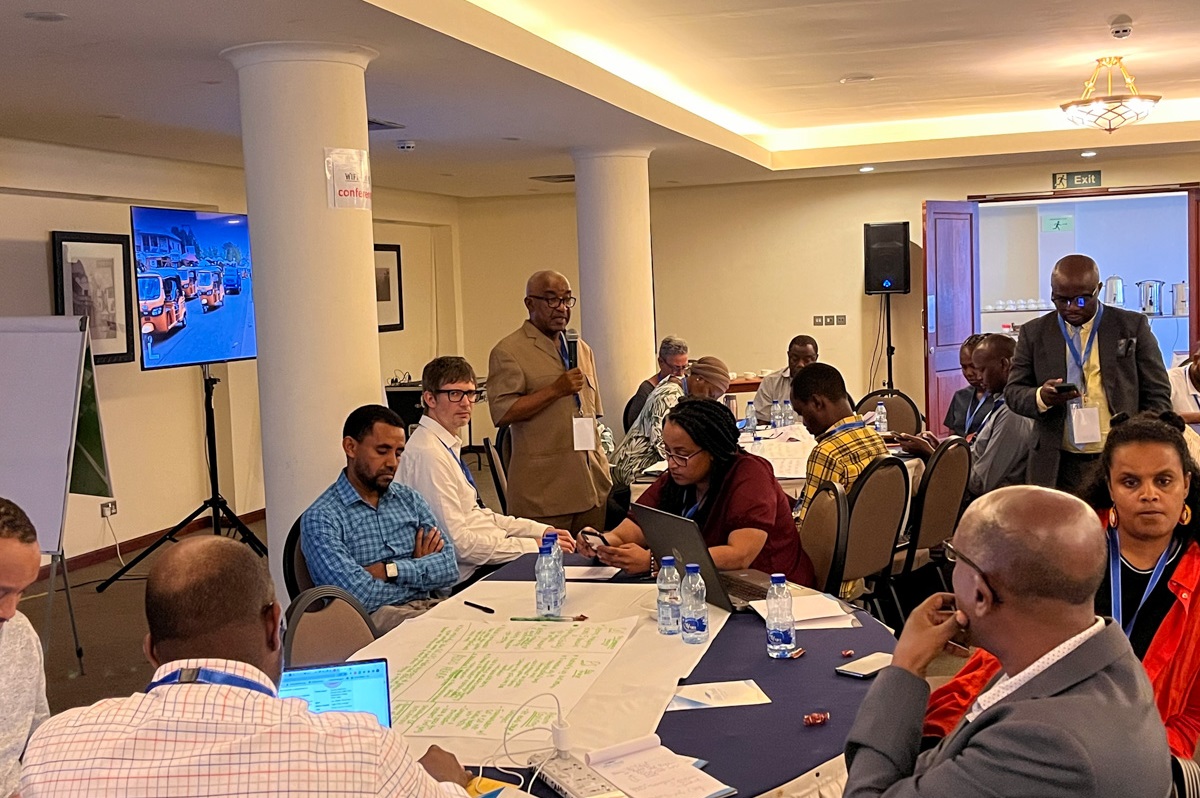 Wilbard Kombe welcoming ACRC to Dar es Salaam
The second session, led by ACRC research leads Tim Kelsall and Seth Schindler, looked at emerging findings from the political settlements and city of systems research. It explored how these different threads can be integrated to better understand the urban development challenges cities are facing.
Domain researchers then provided an overview of key findings from across their focus cities, summarising emerging trends and insights and how these can add value to ongoing work. ACRC's postdoctoral research fellows posed questions to presenters, drawing out connections across the eight domains.
The day closed with an informal discussion around ACRC's crosscutting themes – gender, climate change and finance – exploring the key intersections across domains and cities.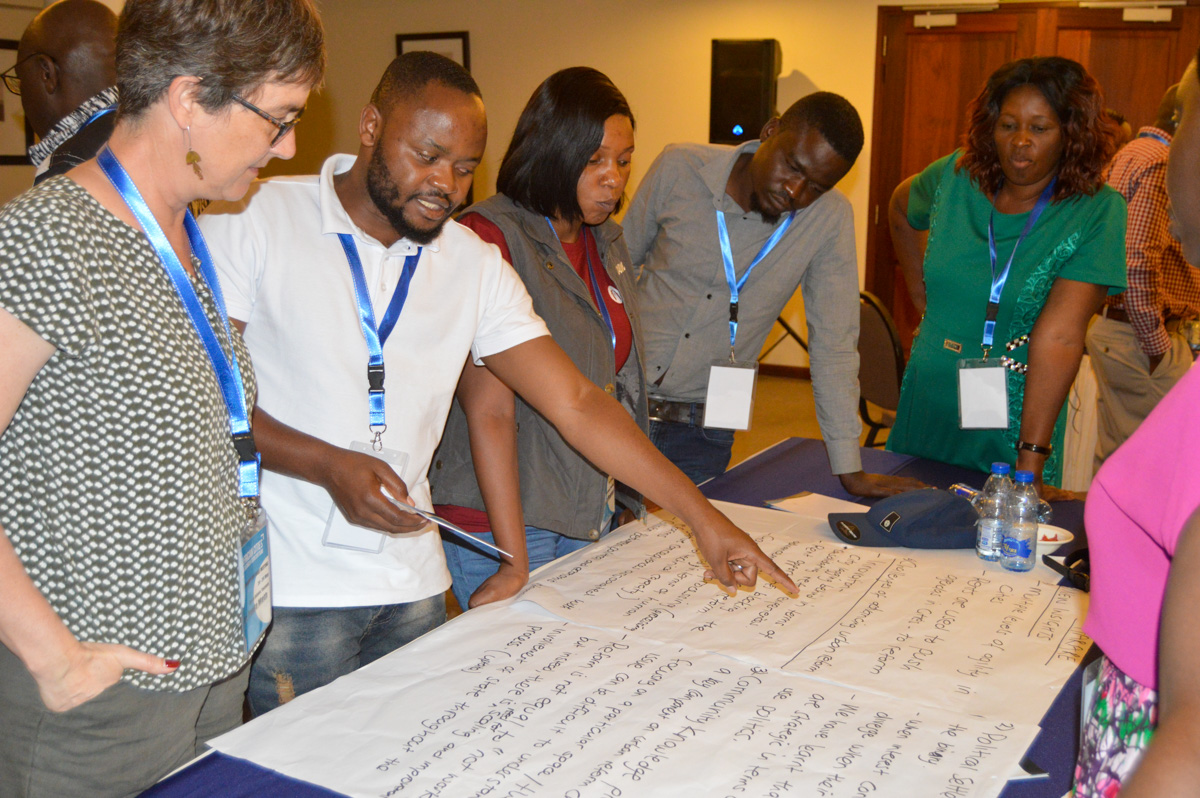 Consolidated findings and insights from the ACRC Harare team
Day 2 | How is our research approach holding up in theory and practice?
The second day began with a welcome from head of project delivery Irene Vance and a multilingual "hello" from ACRC members across our 12 focus cities. Political settlements research lead Tim Kelsall kickstarted the first session of the day, recapping ACRC's conceptual framework and explaining how political settlements, city of systems and domain research leads into identifying approaches to addressing priority complex problems (PCPs).
Neighbourhood and district economic development domain researcher Selina Pasirayi then presented on a pilot PCP from the Harare team, which focuses on the upgrading and regularisation of enterprises in the city. Harare political settlements lead McDonald Lewanika and city of systems lead George Masimba joined Selina to talk about the challenges of accessing urban land, along with the "super coordination" required to bring together research from across the different research areas into a solid PCP proposal.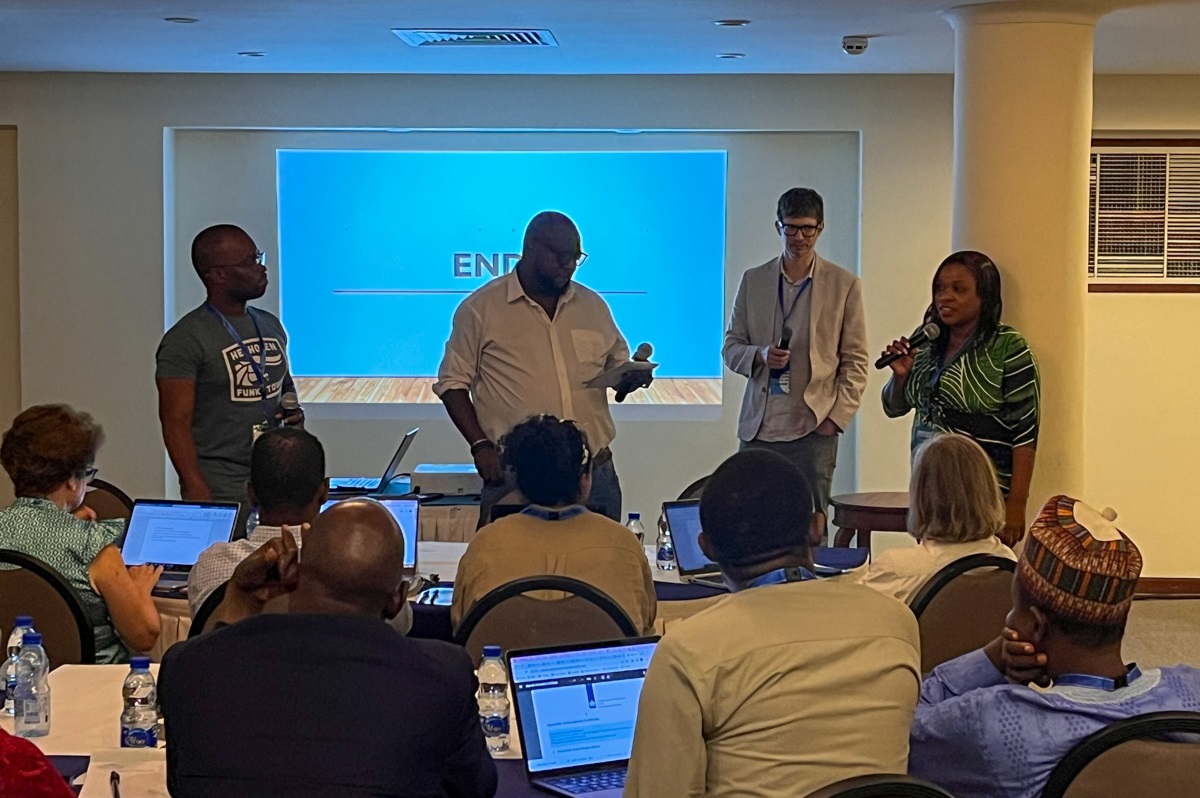 George Masimba, McDonald Lewanika, Tim Kelsall and Selina Pasiraye discussing Harare's pilot PCP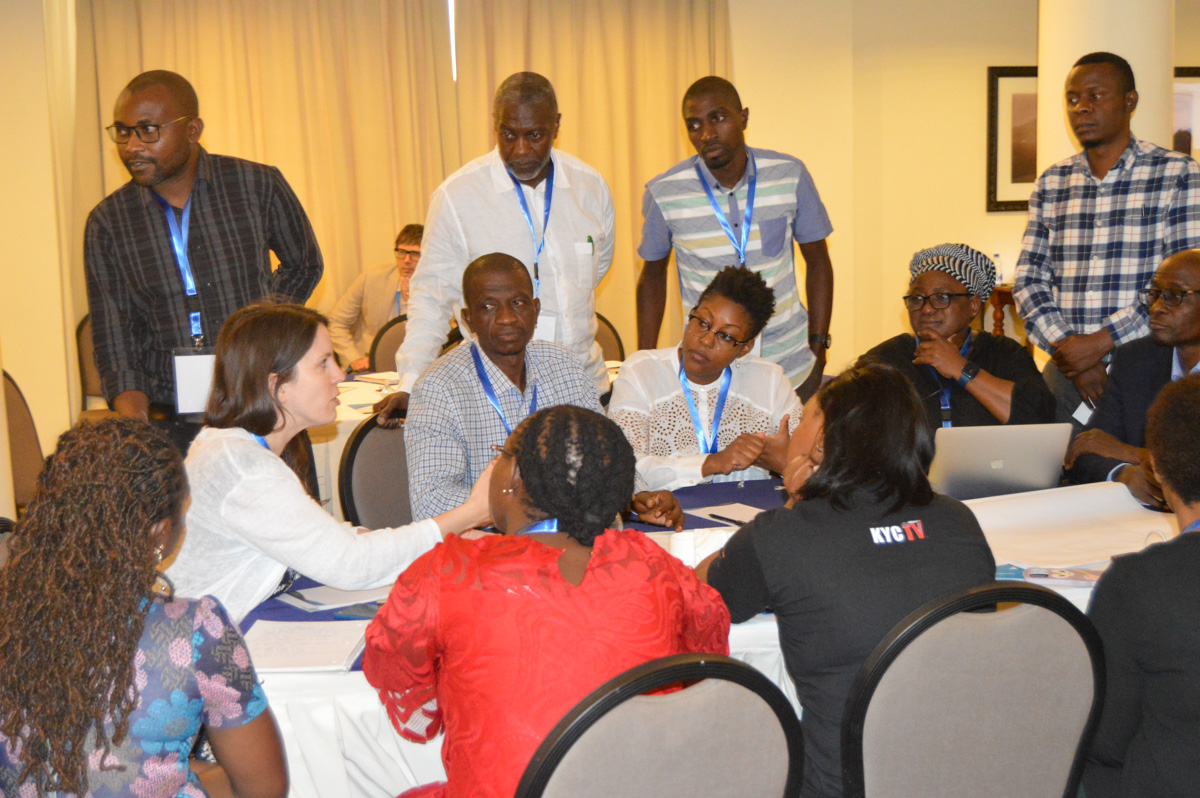 The Nairobi city team discussing issues around publication
Participants then divided into city teams to discuss challenges to publication – including time and resource pressures – and possible ways to overcome them. Groups also collated ideas on how ACRC can support publication plans. This was followed by a session on authorship, attribution and acknowledgement, in which Shuaib Lwasa explored two different approaches to attributing authorship, before participants split into larger groups, according to their roles, to discuss further.
Continuing the conversation around decolonisation from our 2022 meeting, Tim Kelsall introduced the findings from a recent "temperature check" survey, which centred around four core themes: colonial attitudes, knowledge and power, who benefits, and looking forward. In a pre-recorded presentation, research consultant Edwin Rwigi covered findings from an ongoing qualitative review of decolonisation that he is conducting within ACRC. Groups then discussed proactive measures that ACRC can take to address issues related to diversity, representation and power distribution across its network.
The afternoon began with a session reflecting on research uptake so far and looking ahead. Chris Jordan recapped the communications and uptake session from our consortium-wide meeting in 2022 – including impact objectives – before leading a panel session with Taibat Lawanson, Wilbard Kombe and Shuaib Lwasa, who provided insights into longer-term processes around urban change. Rosebella Apollo shared uptake approaches and progress from across the cities, before handing over to Hannah van Rooyen to summarise communications highlights from across ACRC's digital channels, along with the strong media engagement achieved by city uptake teams.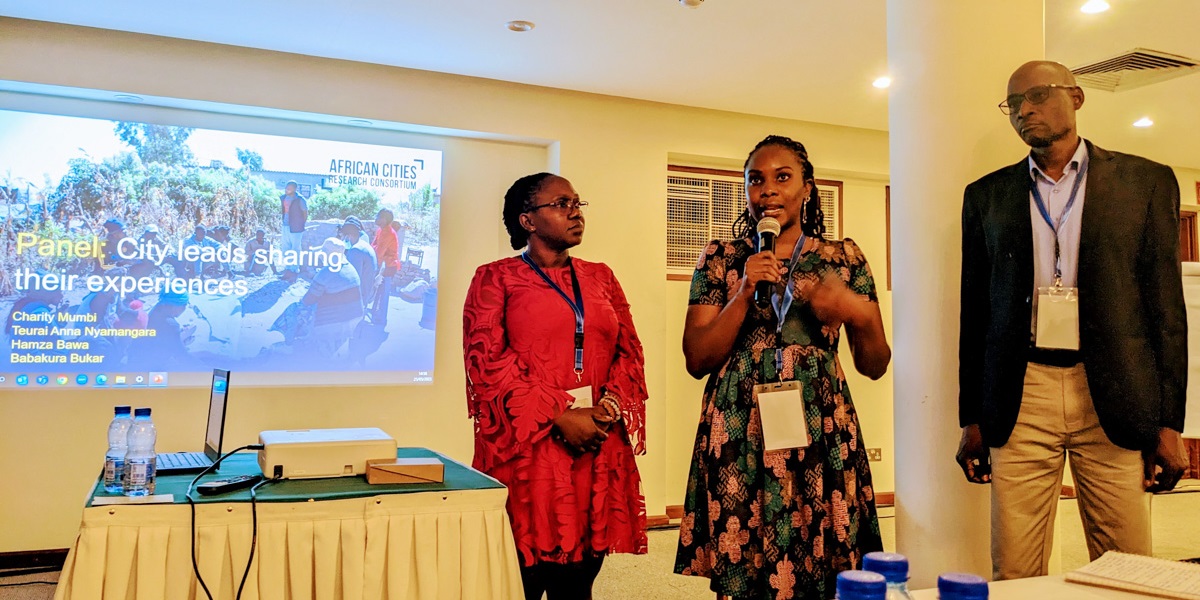 Teurai Anna Nyamangara, Charity Mumbi and Babakura Bukar sharing their uptake experiences
A panel session with Charity Mumbi from Nairobi, Teurai Anna Nyamangara from Harare, Hamza Bawa from Accra and Babakura Bukar from Maiduguri followed, with individual uptake leads sharing highlights and lessons learned from their city engagements. Groups were then asked to share their reflections on what's been successful in ACRC's uptake work so far, what's been a challenge, what additional support would be helpful, and what opportunities should be harnessed. The rest of the session focused on the role of reform coalitions in driving urban change, including a presentation from Diana Mitlin, examples and experiences from our focus cities and plenary feedback around how central such coalitions should be to ACRC's implementation phase.
The second day closed with research associate Selam Robi presenting progress on the ACRC urban reform database, intended as a platform to spotlight exemplary initiatives already in place in African cities. Beth Chitekwe-Biti talked about the value of having case studies for comparison across African cities and beyond to inform reform in different urban contexts. Diana Mitlin reiterated the benefits of sharing lessons learned, then handed over to Ezana Haddis Weldeghebrael and Smith Ouma to talk about their involvement in producing case studies for the database.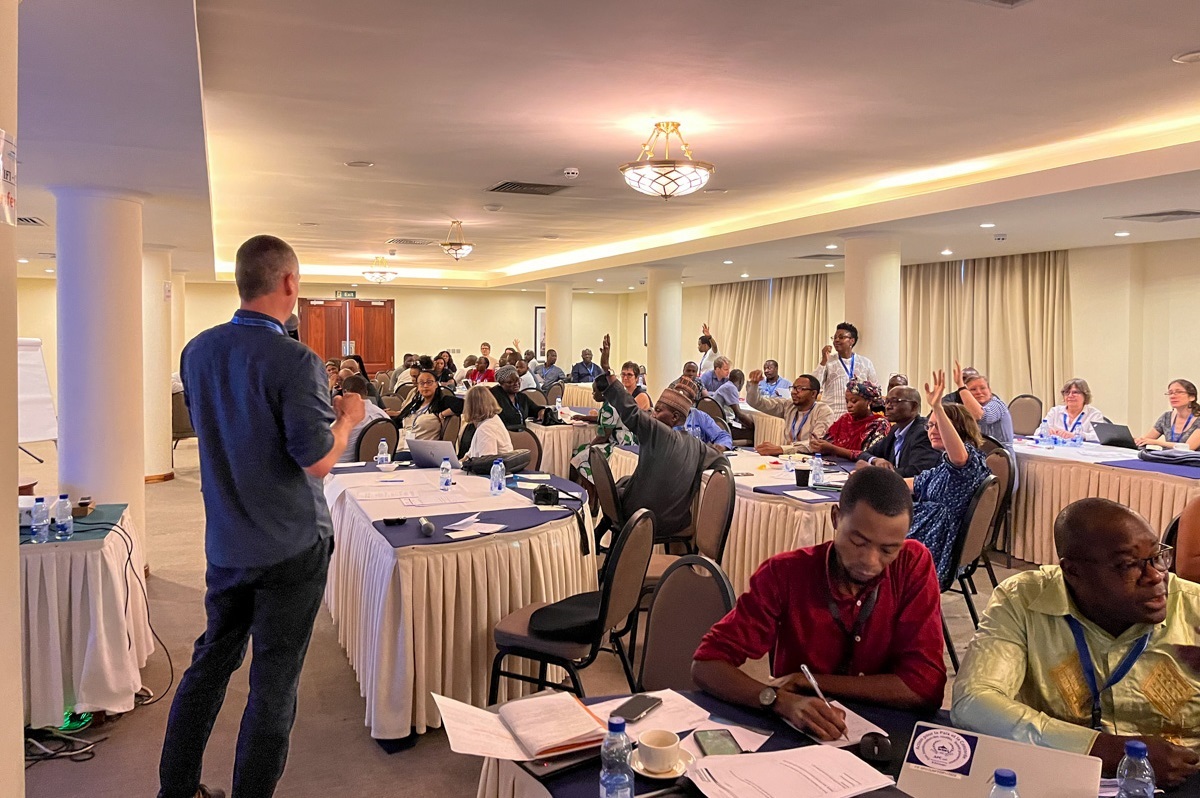 Chris Jordan gauging attitudes towards the centrality of reform coalitions in ACRC's implementation phase
Day 3 | ACRC moving forward
Irene Vance kickstarted the final day of the workshop with an update on PCPs, providing an overview of the proposals submitted so far and an outline of the process going forward. City teams were invited to provide feedback on challenges encountered in their submissions and share ways that the central ACRC team could improve the proposal and selection processes. A question-and-answer session followed after lunch, with comments around indicative budgets, revised PCP guidance notes, the deadline for the first full round of proposals, and receiving PCP feedback from the pilot round.
The next sessions focused on designing programmes for cities that are not being taken forward into ACRC's implementation phase, and those that are. For each city not taken forward, it was announced that funding will be made available for teams to use for projects and programme activities. Diana Mitlin asked city teams to think about what activities should be funded, whether investments should be collectively decided or via individual applications, and if there is further support ACRC should consider providing.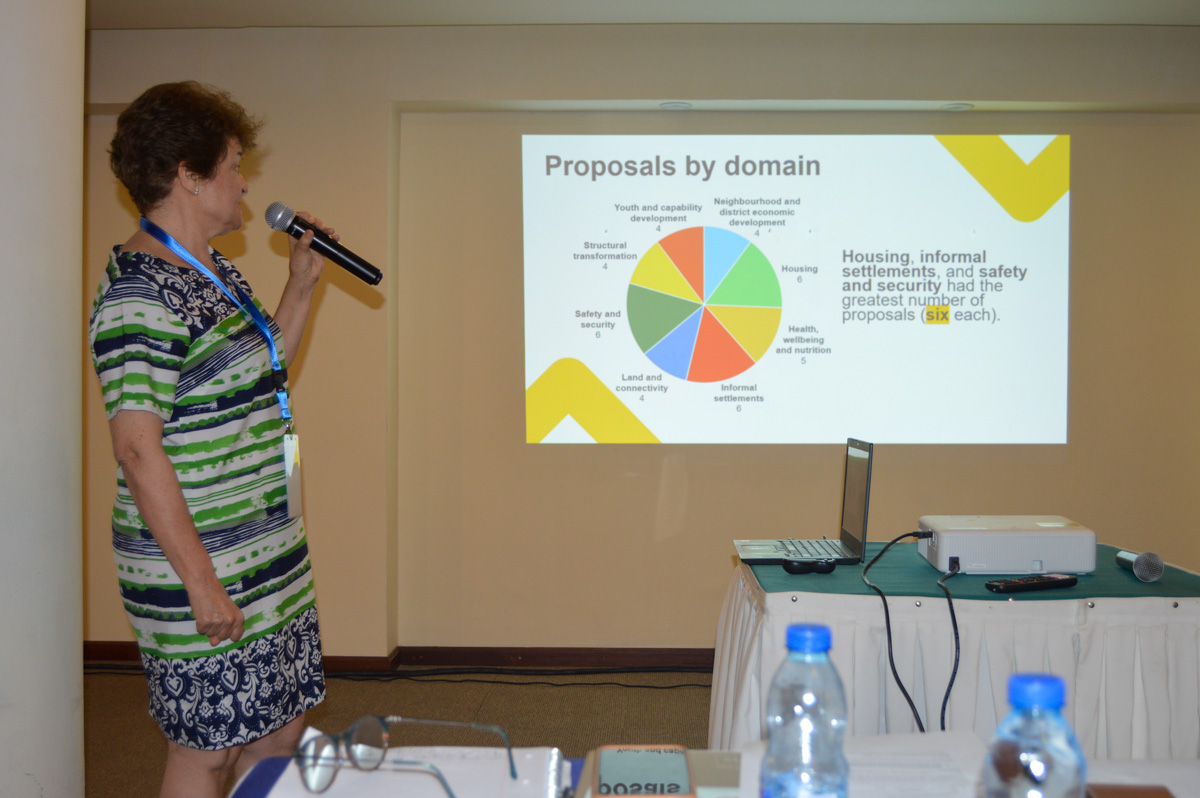 Irene Vance providing an update on the PCP submissions received so far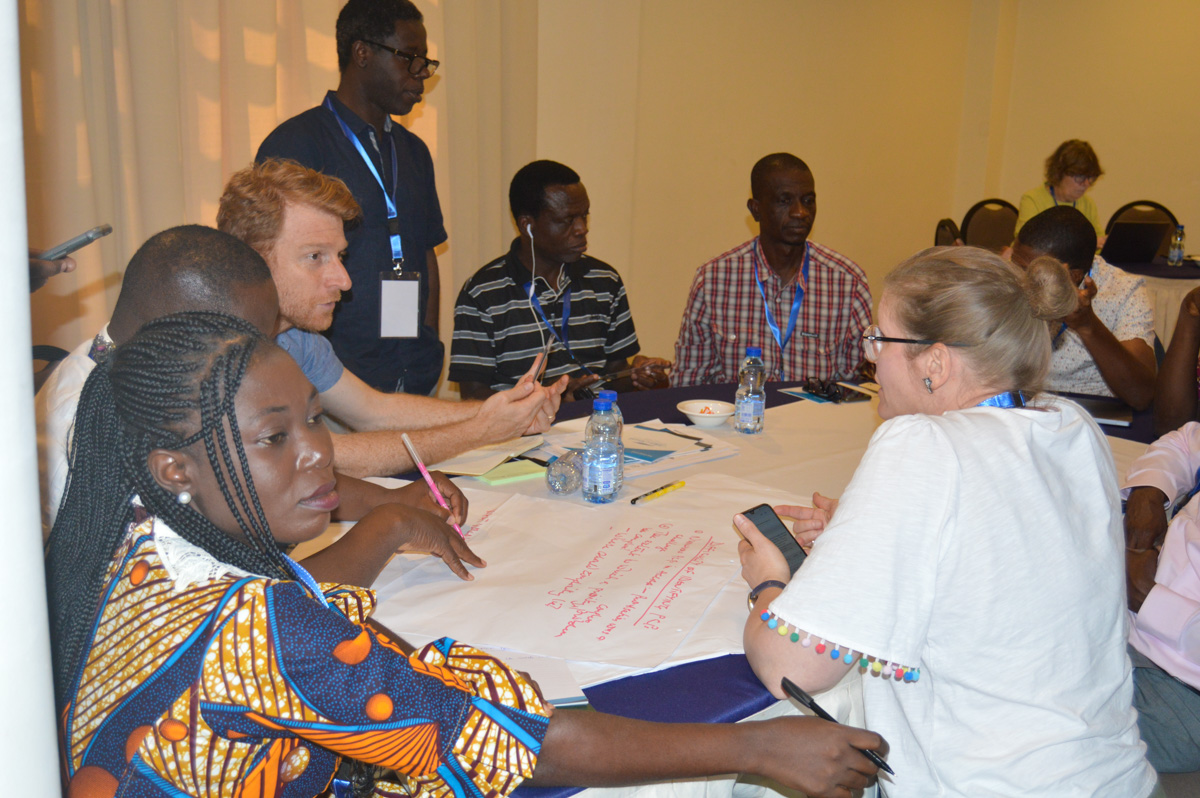 One of the working groups discussing decentralisation
Moving onto cities that are going forward into the implementation phase, Diana started by talking about decentralisation and the need to push the reform frontier within ACRC to advance equitable and inclusive knowledge production, highlighting the importance of quality dialogue. Splitting into four working groups, participants then discussed key principles, city process, the senior management team, and what is being proposed regarding PCPs in the cities that go forward.
Three final sessions ran in parallel in the afternoon, with Irene leading a discussion on designing action research, Chris Jordan talking about maximising impact beyond ACRC focus cities, and Beth Chitekwe-Biti and Daniela Beltrame focusing on community knowledge.
Wrapping up a busy and energising week, Diana expressed gratitude to our hosts in Dar es Salaam and to everyone for participating, before asking groups to reflect on the meeting and share their most joyful moments. Feedback included the value of knowledge sharing across cities and domains, the challenges posed by vast amounts of reading materials and a jam-packed agenda, and the joys of seeing the sunrise, sharing learning experiences and making new friends.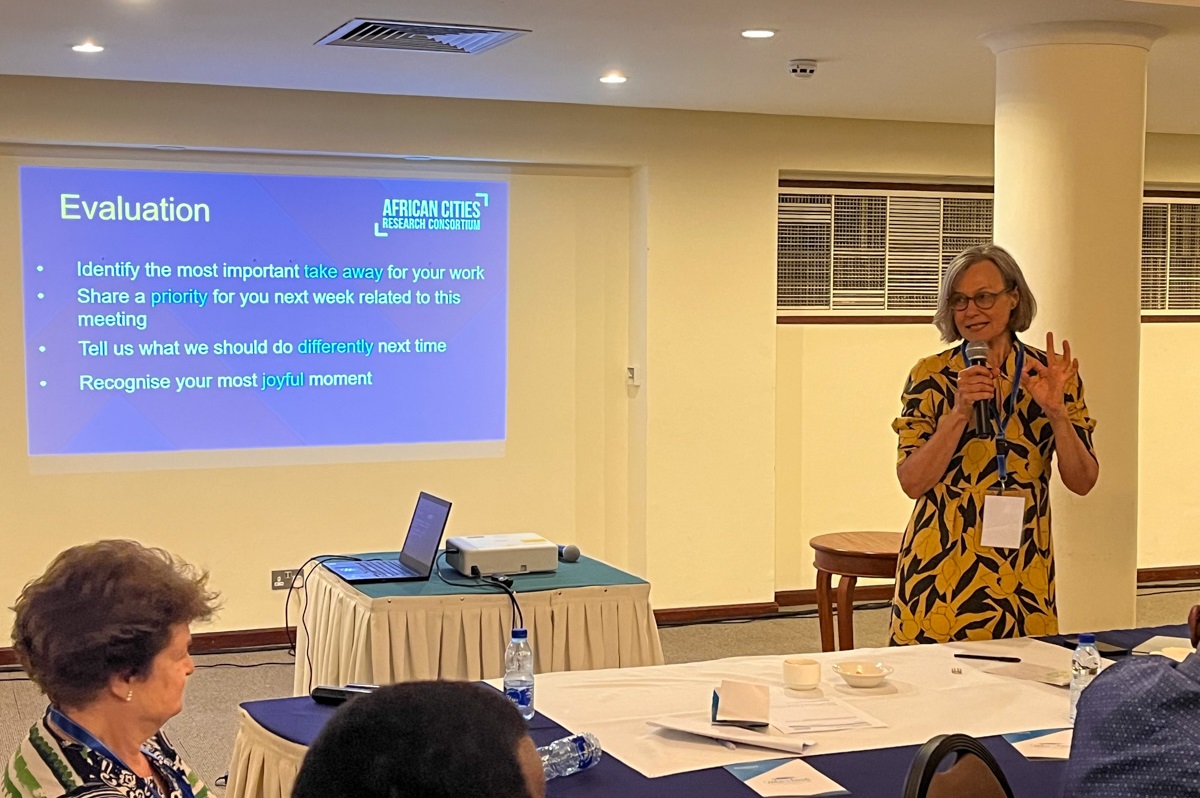 Diana Mitlin closing the workshop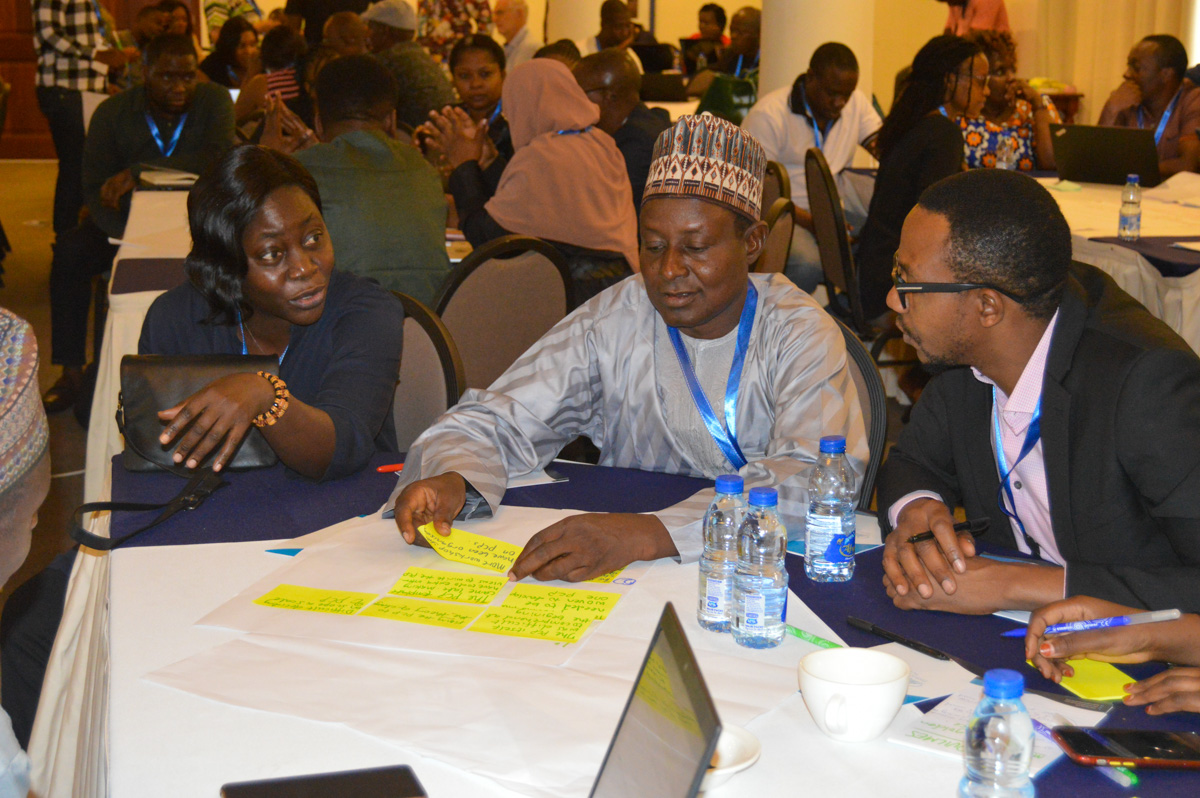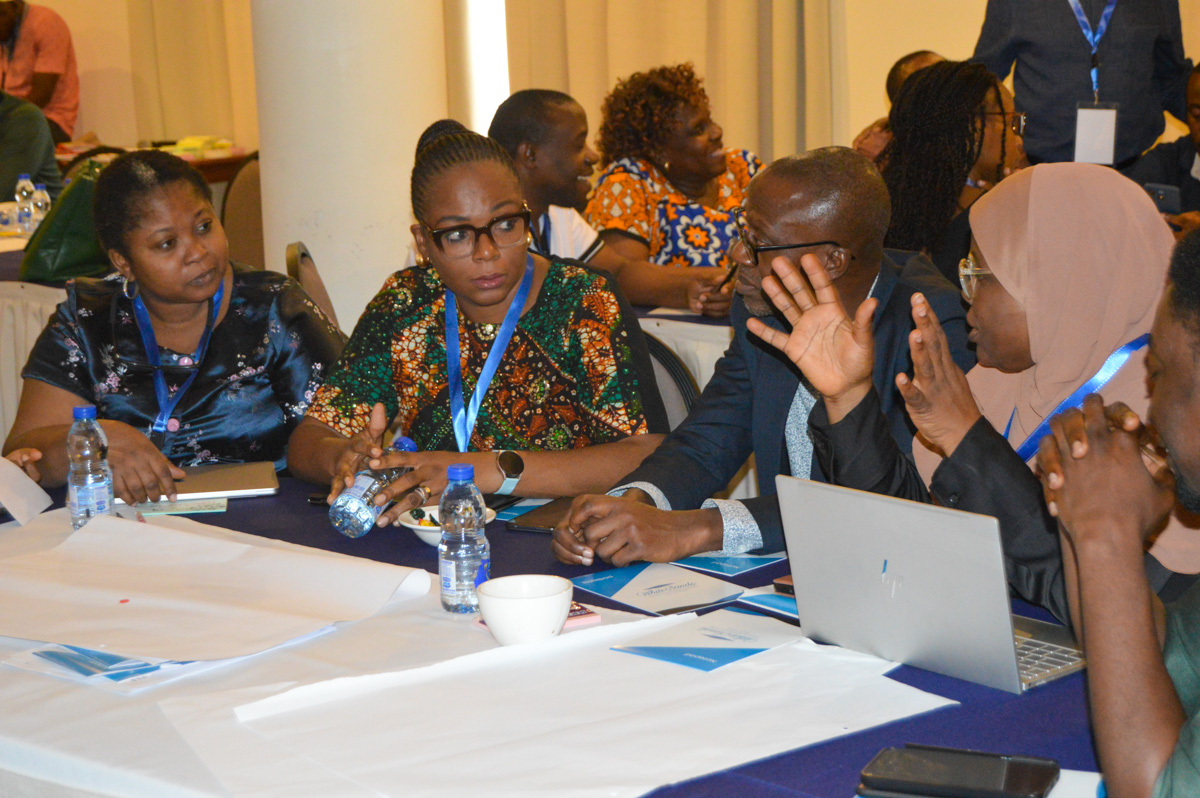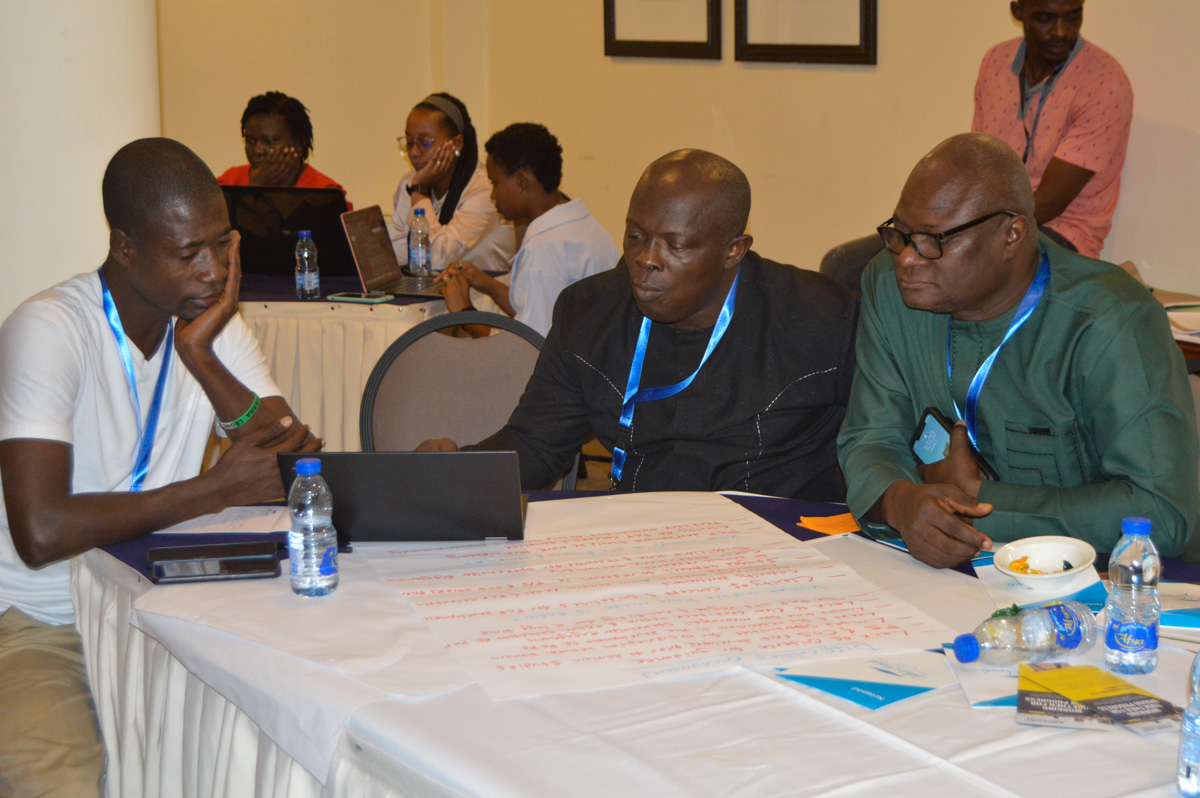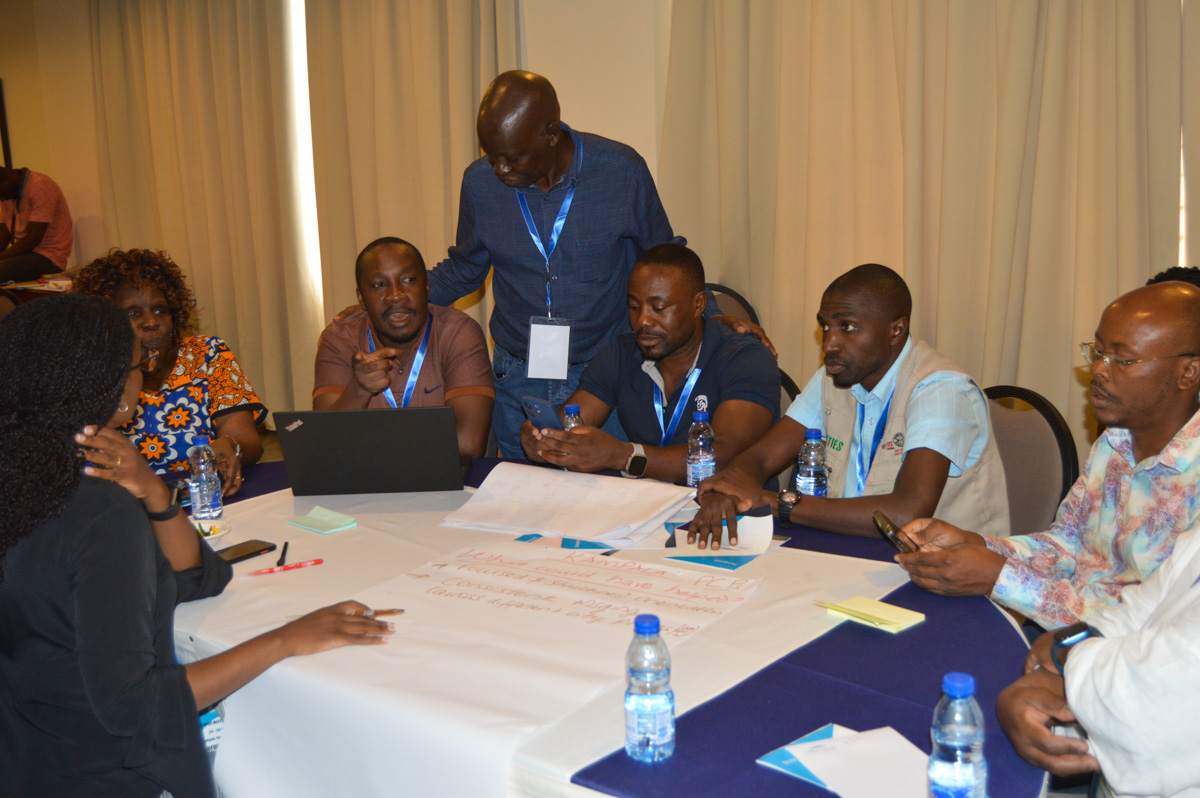 Photo credits: Hannah van Rooyen, Chris Jordan, Freya Lloyd, Diana Mitlin, Rosebella Apollo
Note: This article presents the views of the author featured and does not necessarily represent the views of the African Cities Research Consortium as a whole.
The African Cities blog is licensed under Creative Commons Attribution-NonCommercial-NoDerivatives 4.0 International (CC BY-NC-ND 4.0), which means you are welcome to repost this content as long as you provide full credit and a link to this original post.